Corey Peters
Defensive Tackle, University of Kentucky
At more than 300 pounds, sporting long dread locks, Corey's looks do not match his demeanor. Introspective and beautifully unimpressed with the world he's hoping to dive into, Corey prepares for the NFL Combine in hopes of adding needed publicity to his name. But he's not the only one struggling for respect. He has taken a chance on a fledgling talent agency, HOF Player Representative. Critics say Corey needs to be with a bigger, more experienced agency. In fact, the only soul who believes in agents Greg "Tripp" Linton and Michael Puterbaugh, is Corey himself.
Alfonso Smith
Running Back, University of Kentucky
Alfonso "Fonzo" Smith is blessed with an amazing combination of speed, power and size. Standing 6'1" and over 210 pounds, "Fonzo" could blow through the 40-yard dash with sub 4.4 speed. Clearly, those are numbers any NFL scout would salivate over. Fonzo chose the wrong year to get injured and the wrong draft class to be a running back. A stress fracture ruins his senior season. And when the draft starts, something is wrong. No one is drafting running backs. Will that combination render Fonzo unemployed at day's end, or will some team take a flier on this athletic superstar? As all these elements swirl around Alfonso, they all seem trivial when faced with a personal battle that would crush anyone with less intestinal fortitude.
John Conner
Full back, University of Kentucky
With a nickname like "The Terminator" and the look of a professional full back, John Conner is a force to be reckoned with. Hard-hitting on the gridiron but unassuming and polite off the field, there is no doubt that John will make it in the pros. But the bigger question on draft day is who will take him and when. When those questions are answered, even his agents are left speechless.
Aaron Morgan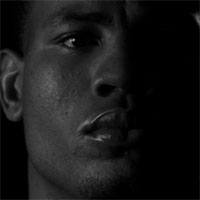 Defensive End, University of Louisiana-Monroe
Aaron Morgan has the look of a professional athlete, with a physique that reflects his commitment to the game. Hailing from the small town of Amite, Louisiana, Aaron never had the benefit of the media exposure that many of his counterparts had. Critics have also said that he is undersized for his position. With little buzz coming into the NFL draft, Aaron knows how critical it is to make an impact in front of the scouts as they observe him at his Pro Day on his home turf. Will he show them what he's got, or will injuries of the past crop up to spoil his big opportunity? Will his determination to prove everyone wrong be enough to earn him a spot on an NFL roster?
Ray Fisher
Cornerback/Kick Returner, Indiana University
Ray Fisher grew up in the inner city of Cleveland, Ohio. He's always seen football as a way out of the never-ending cycle of violence and failure. As a return specialist, he has been praised for displaying uncommon moves with blazing speed. He's not a big guy, but what he lacks in size he makes up for with confidence and attitude. Ray knows he just needs to get his foot in the door on draft day, and then his talent can speak for itself. When the team of his dreams comes calling, will his confidence get him on the squad or turn them off and send him back to the Cleveland streets?